Congratulations! You found my article, meaning that you are on the way to be a graduate in no time. As you have been aware, this article is dedicated to giving recommendations and advice on men's fashion. So, please accept my apologies, lovely girls, because only graduation outfits for boys will be discussed today. But don't be so disappointed, everyone can bookmark the address and save it for your significant other, brother, even your son, or whoever you see fit.
Back to the main topic, now, you feel stuck with various suggestions of what to wear to graduation for male. The point is that you are not afraid of having no ideas, but whether those ideas will make you look like a gentleman or a dill weed. The graduation ceremony is one of the most meaningful milestones of your life, so make it remarkable. Don't be brain dead and turn it into an embarrassing moment that you want to let slip of your memory forever.
Before getting down to the nuts and bolts of men's graduation attire, keep in mind that you gotta stay within the rules. If your graduation outfit could speak, make sure that its volume stayed within acceptable limits.
Without further ado, we believe that the below ideas of graduation clothes for guys will not fail you, which is categorized into 3 main circumstances.
Formal Celebration
A formal commencement ceremony will always require attendants to follow a dress code. This is to ensure that everyone conforms to a harmonious appearance and doesn't look cringey. Suits are expected in most formal events, some of which may involve ties and bowknots.
In this case, the ideal options of colors are neutral tones, such as grey and navy. Black and white is a great duo but looks more of a stereotype for weddings than a graduation celebration.
Which type of shirt goes well with a suit? Simple as it may sound, this question still makes us on pins and needles. The main reason lies in different shirt styles and color combinations.
Usually, a button-up shirt will match with almost every suit. These are among the most common types of shirts that have buttons all the way up, including the top buttons by your neck. There is no exaggeration to say that you can find one in every personal wardrobe.
However, if you desire a little more tweaks that are out of the ordinary, opt for button-down shirts a.k.a. collar shirt. These are literally the same as button-up variations, except for 2 more buttons on the collar for you to fasten down the edges. That's why people called it "button down".
The last piece of the puzzle is the colors. A classic black or white color shirt is always safe to stick to in a formal event. Your tie or bowknot should either match or contrast with the color of your suit. Burgundy and navy is an amazing combo and has gained more popularity these days just so you know.
Traditional Graduation Ceremony
For your information, a traditional ceremony is not 100% similar to formal events. The fact that it is conducted under tradition doesn't indicate a particular rule to follow. Therefore, indulging yourself with more creative high school graduation outfits for guys is totally acceptable.
Imagine that you were having a get-together with friends after work, what type of clothes would you choose? There's no better answer than a hybrid style, you bet that. Try a nifty patterned shirt and trousers to feature a more casual look. This is also a relevant idea for a graduation ceremony that's worth taking into consideration.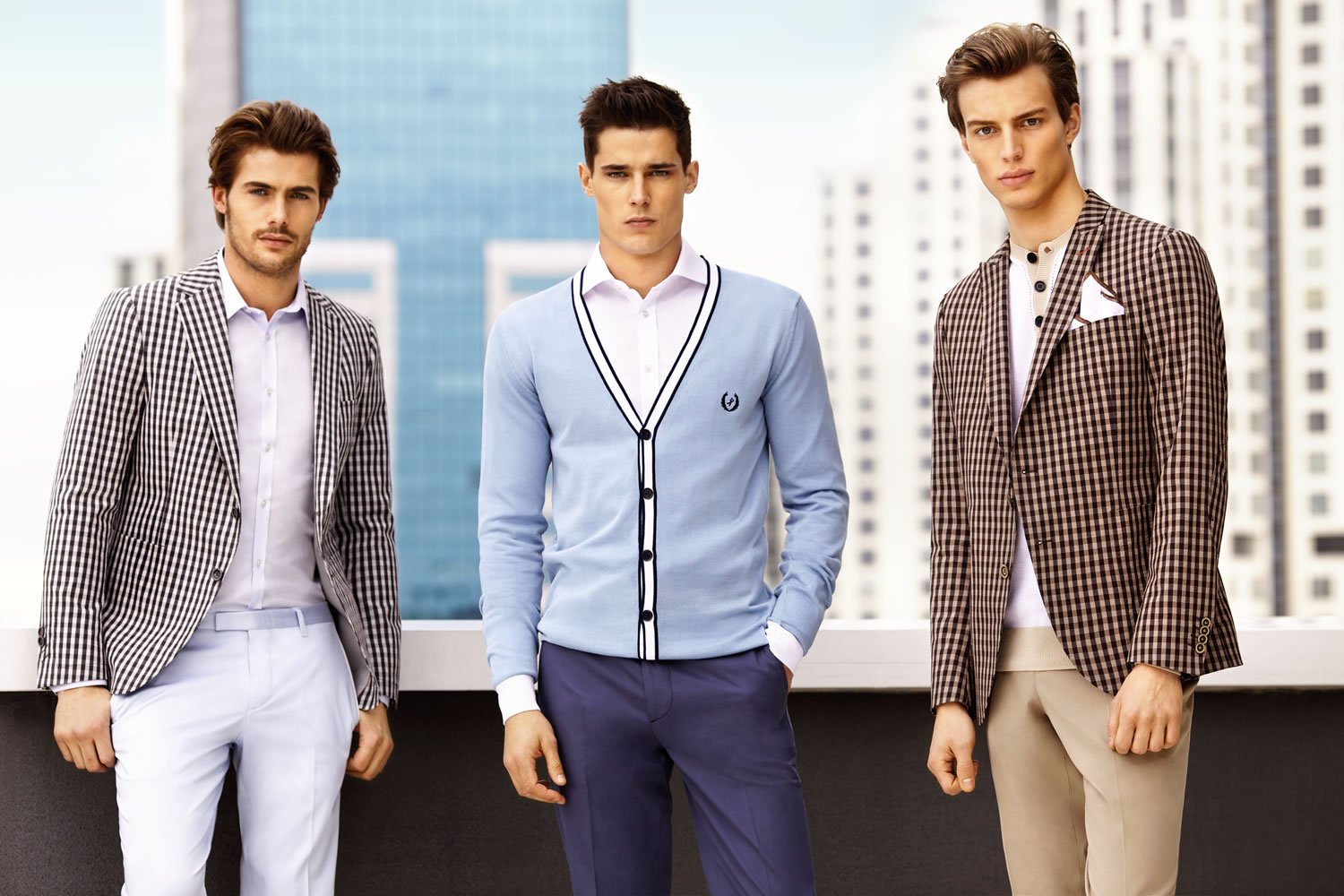 If it turns out to be cold outside, a blazer is the best solution if you no longer like suits and ties. In fact, blazers are the type of jackets that are suitable for formal occasions but come with more relaxed styles. They are made from a diversity of lightweight materials including cotton, wool, linen… which can flatter your figure when combined with casual jeans, chinos, or a sweater.
Last but not least, don't overlook the importance of belts and shoes. Many fashion experts recommend that they should be in the same color to create a more seamless style. It doesn't always need to be an Oxford straight-laced pair of shoes, so be bold and creative.
Informal & Casual Graduation Celebration
Being asked to freely choose how to dress for graduation for men, no doubt that this one draws the most favor among different types of ceremonies.
Ignore those suits and formal jackets, go for an alternative relaxing style instead. A wide variety of apparel is available for you as the best graduation outfits for boys, ranging from a typical summer top like colorful Hawaiian shirts to smart casual shorts, not to mention stylish sneaker models. Feel free to show your originality with jazzy and showy outfits that stand out from the crowd.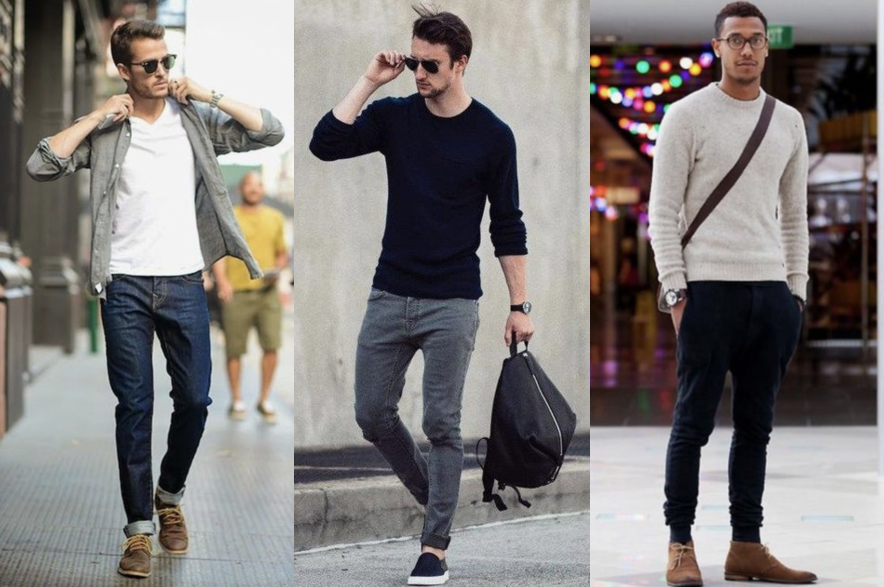 However, do it wisely and sensibly without putting things over the edge. Sometimes, a funny short sleeve shirt combined with a fresh-looking pair of sneakers should be enough to steal the spotlight. By the way, you're definitely going to wear an academic dress outside. Hence, no need to take your shirt too seriously.
That's basically all you need to know about graduation outfits for boys. However, don't be overconfident. The journey to mastering men's fashion styles has just started.
If guys have more questions about outfits for special days, you can have a look at our article about What to wear to a music festival for guys?